Taiwanese investors search for more yield in ETFs and insurance
Panel at the 5th Taiwan Investment Summit discusses opportunities in the market such as bond ETFs and investment-linked insurance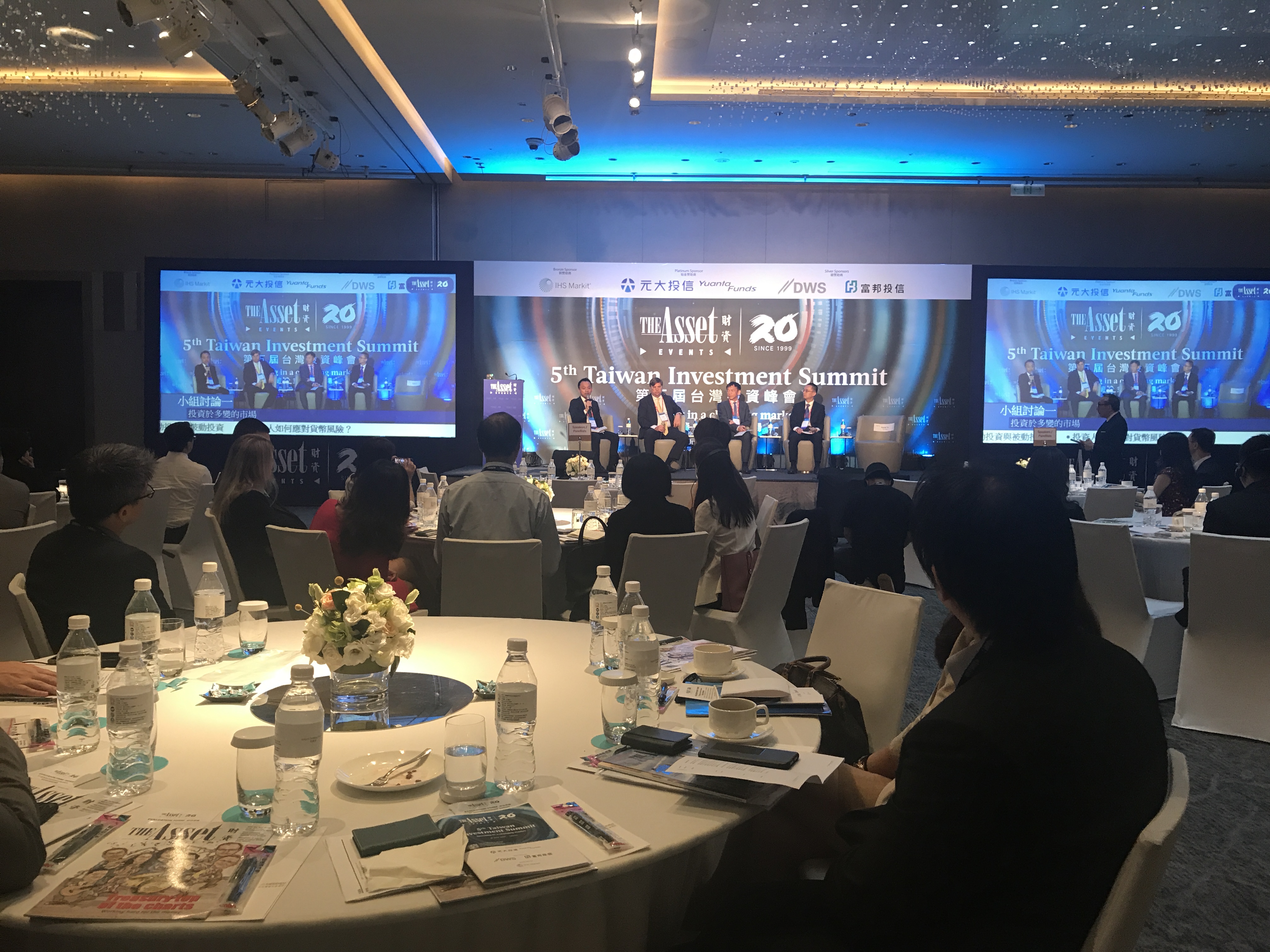 Several panelists at the 5th Taiwan Investment Summit today discussed the growing appetite among Taiwanese investors for newer and opportunistic investment strategies. The island has invested around US$750 billion offshore, indicating that investors are constantly on the lookout for investment in foreign locations.
In terms of onshore Taiwanese fund types, there has been a significant change in the allocation strategy by Taiwanese investors exiting their positions in equity and balance strategies and focusing on fixed income and ETF products. According to data from SITCA (Securities Investment Trust & Consulting Association), assets under management (AUM) grew in fixed income and exchange-traded funds (ETFs) strategies with ETFs seeing a 131.78% increase from March 2018 to March 2019.
"A lot of institutional investors are buying bond ETFs because they benefit from the US dollar appreciation," explains one of the panelists at the summit today.
Some panelists were quick to share that bond tracking ETFs have rapidly grown due to interest from investors. According to figures shared by the Pension Fund Association in Taiwan, there were less than 15 Bond ETFs at the start of 2018, but by the end of March 2019 there were close to 75 Bond ETFs.
"Investors have chosen the ETF market due to better market access generally," shares another panelist at the summit.
Another major area of interest for Taiwanese investors is investment-linked insurance products with some members of the audience at the summit mentioning that they had at least five insurance policies. However, members of a panel warned that while this may be good for insurance agents, people should exercise caution with the policies they purchase.
"I think there needs to be education about what can be achieved via these investment-linked insurance policies and how this fits with their goals," shares one asset manager on stage.
Whether it is bond ETFs or insurance investment-linked products, it is clear that Taiwanese investors are constantly in search of opportunities to enhance their capital.