Treasury, Trade, Supply Chain and Risk Management Awards 2019 – The winners

Best Transaction Bank
Best E-solutions Partner Bank
Best in Treasury and Working Capital – Emerging Corporates
Best in Treasury and Working Capital – SMEs
DBS beat all its competition to walk away with top honours as Best Transaction Bank in The Asset Triple A Treasury, Trade, Supply Chain and Risk Management Awards 2019. This is the second time in three years that DBS has won the coveted award, having previously won it in 2017. In doing so, the bank posted strong revenue growth in 2018, leveraging its digital leadership to redefine how clients connect with banks and co-creating with clients to drive their own digital strategies.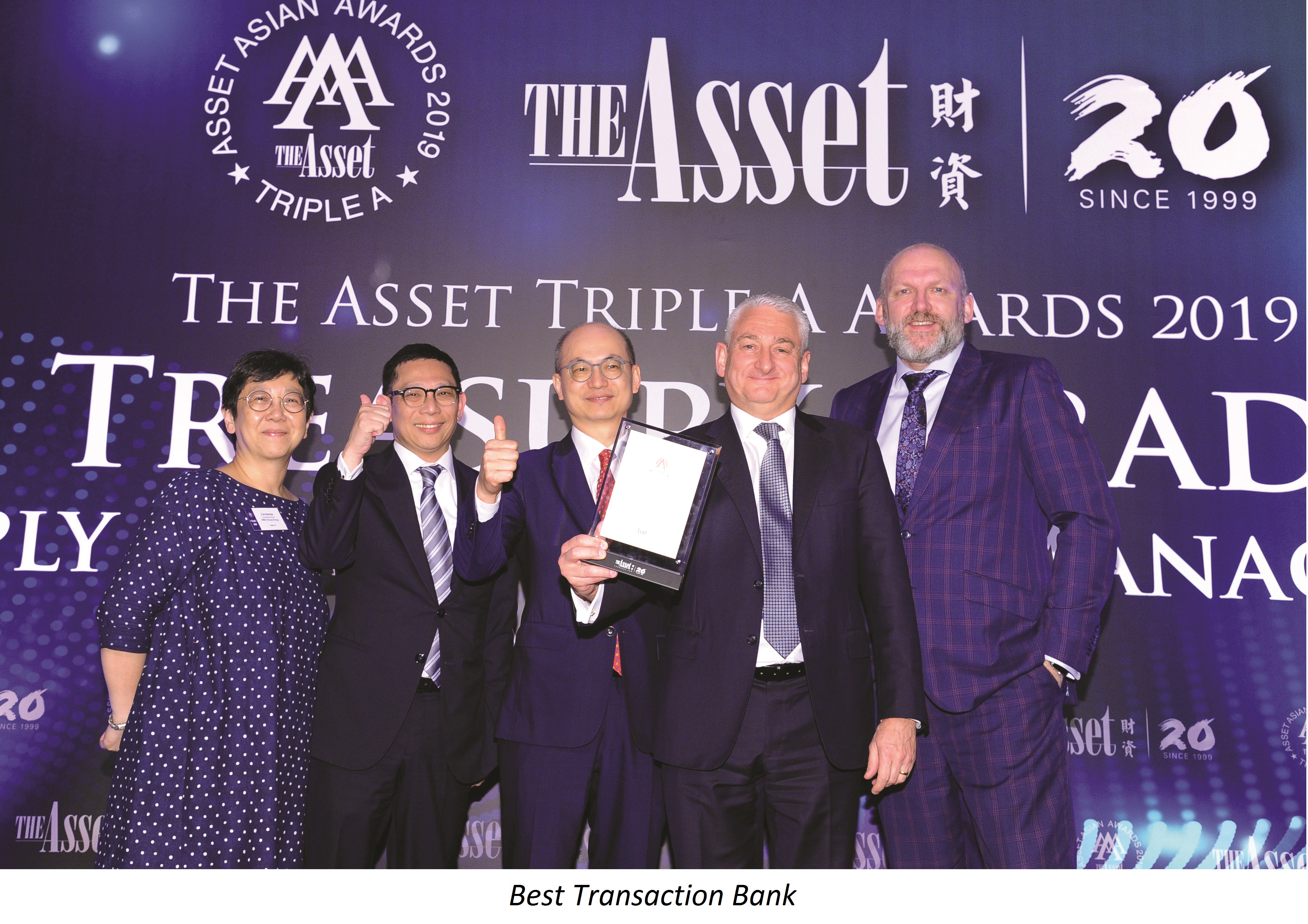 DBS delivered first-of-its-kind digital solutions, facilitating instant payment and verification for both merchants and their customers. The bank maintains a long-term commitment to SMEs across the region, as it wins the Best in Treasury and Working Capital award for SMEs for the fourth consecutive year. The bank assisted clients through the implementation of different solutions to address their pain points such as liquidity management, helping them with cross-border match-making and offering a one-stop payment gateway for a pre-school, which represents a first in Singapore's education industry.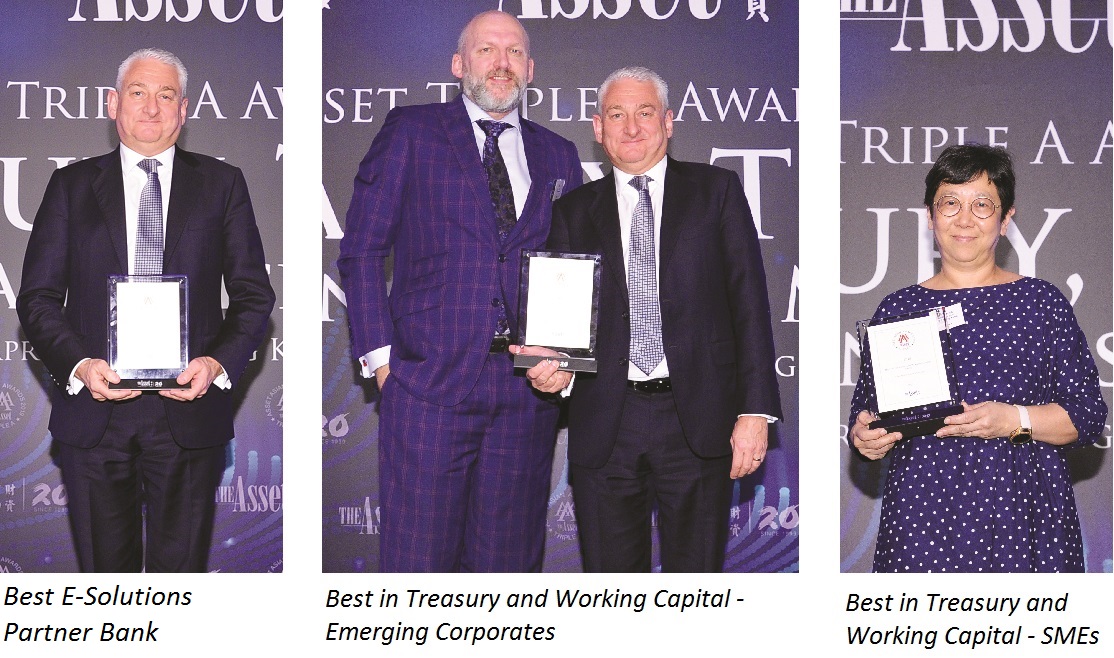 Best ESG Transaction Bank
Best Supply Chain Finance Bank
Best Fintech Partner Bank
BNP Paribas is the winner of the inaugural Best ESG Transaction Bank award on the back of its sustainable financing solutions that offer incentives to clients to enhance their ESG standards. This is especially evident in its supply chain finance solutions, which enabled the bank to win the Best Supply Chain Finance Bank accolade for the third year in a row.
In a solution that represents its supply chain finance franchise, the bank's vendor financing programme offers an added feature in which the discount rate is reviewed on an annual basis depending on the vendor's ESG scoring.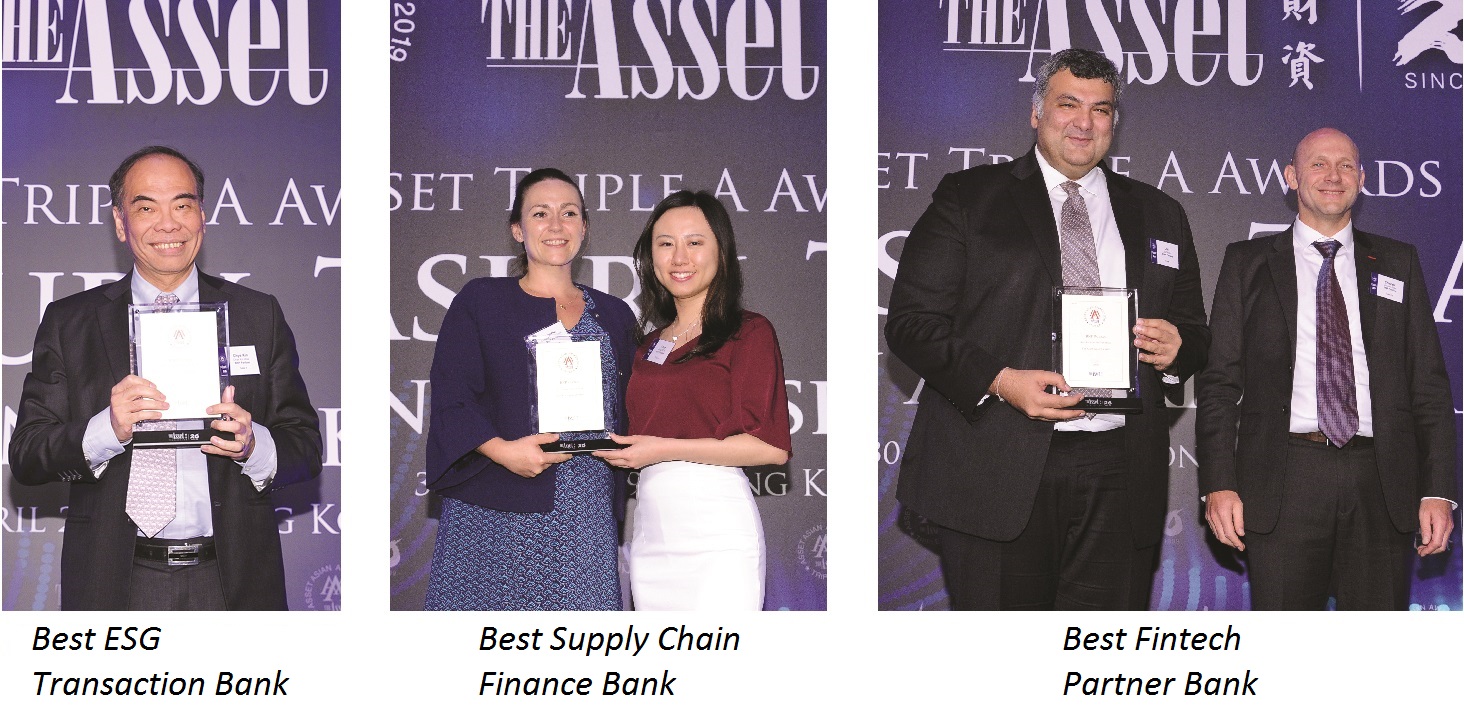 BNP Paribas was also cited for a client solution to a project that helps to generate economic, environmental and social benefits, and aims to create natural habitat protection zones.
In enhancing its digitalization capability, BNP Paribas is collaborating with fintechs to build a fintech ecosystem to bring value to clients. In India, the bank is working with fintechs to develop a sophisticated app-based solution for direct debit to help clients improve their receivables management.

Best Treasury and Cash Management Bank
Best Renminbi Liquidity Management Bank
HSBC is a clear leader when it comes to treasury and cash management due to its marquee solutions for clients across the region to smoothen treasury transformation in different jurisdictions, optimize cash and liquidity management, and transform collections and working capital. During the review period, the board of editors at The Asset were impressed with the passion and the detail in which the bank's clients described the service and solutions offered by the bank. From integrating with the latest government-backed payments infrastructure such as FPS (Faster Payment System) to effectively working with second-tier banks in China, HSBC has a clear mandate to be at the forefront of cash management in Asia.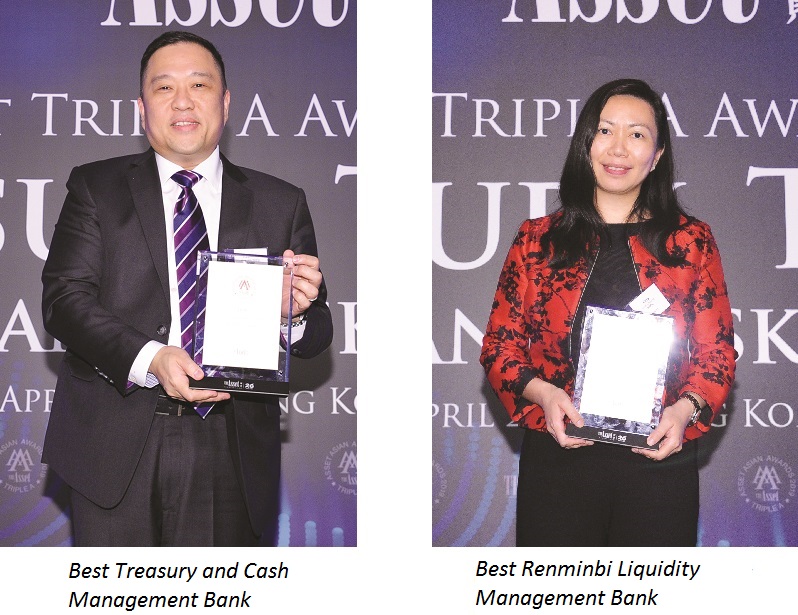 When it comes to renminbi liquidity management, HSBC is a key partner for any corporation looking to manage its capital to and from its China unit. The bank has 25 China desks around the world from Mexico City to Jakarta guiding clients with their transactions. One landmark accomplishment for the bank was being able to set up 60 cross-border cash pools between Hong Kong and mainland China.
Best Working Capital & Trade Finance Bank
Best Renminbi Bank
Best in Treasury and Working Capital - Liquidity Management
Standard Chartered picked up the honours for the Best Trade Finance Bank, underpinned by its capability and expertise in structuring cross-border trade finance solutions, and ably harnessed by its extensive supply chain finance ecosystem.
This UK-headquartered bank offers a wide suite of trade finance products that meet its clients' complex requirements, thus optimizing their working capital flow. During the review period, the bank has shown its ability to work with all segments of the market whether it be SMEs in Bangladesh to corporations in South Korea. The bank has also been a significant adapter of technology in trade finance by using APIs to plug into various trade finance interfaces and using data to better understand their clients' supply chains.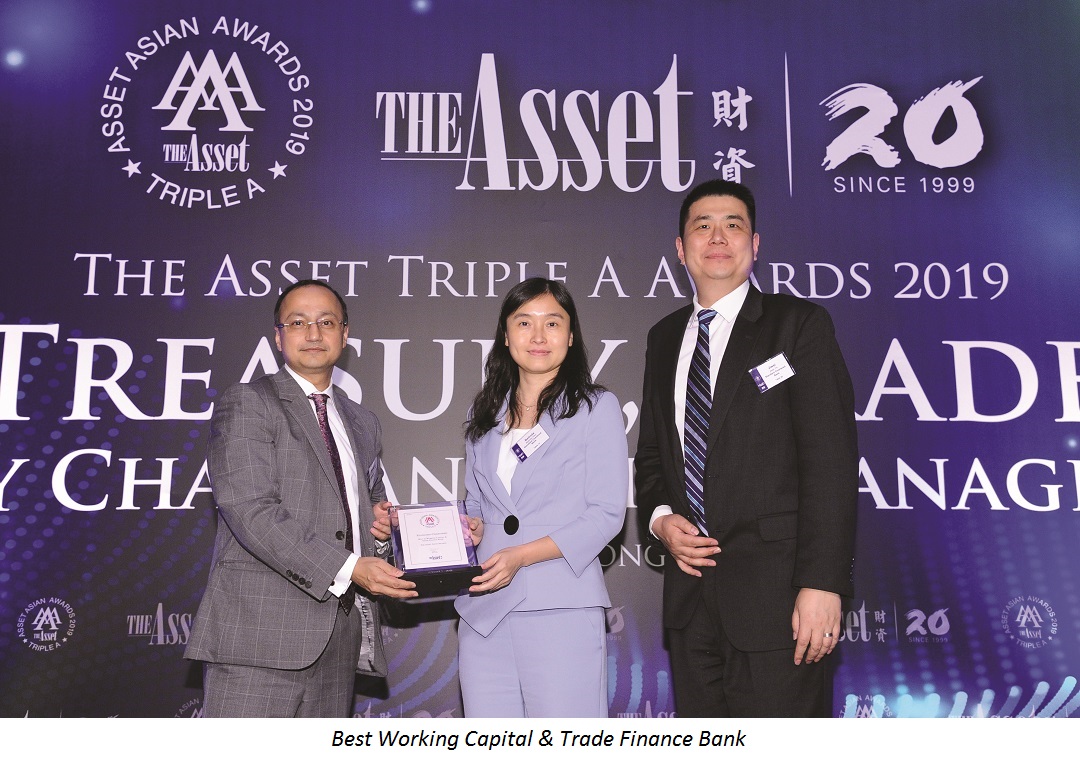 For the second year in a row Standard Chartered wins the Best Renminbi Bank award from The Asset having guided clients effectively through the volatile periods of the Chinese currency in 2018. From two-way cross border cash pools to foreign currency hedging, the bank is nimble in its approach to guiding clients looking to incorporate the renminbi into their everyday treasury processes. Aside from having a strong hold on renminbi clearing centres around the world such as Hong Kong, the bank is also recognized for expanding its expertise to other markets. Most noticeably, Standard Chartered was busy in Japan getting investors there to go to onshore China via the Bond Connect.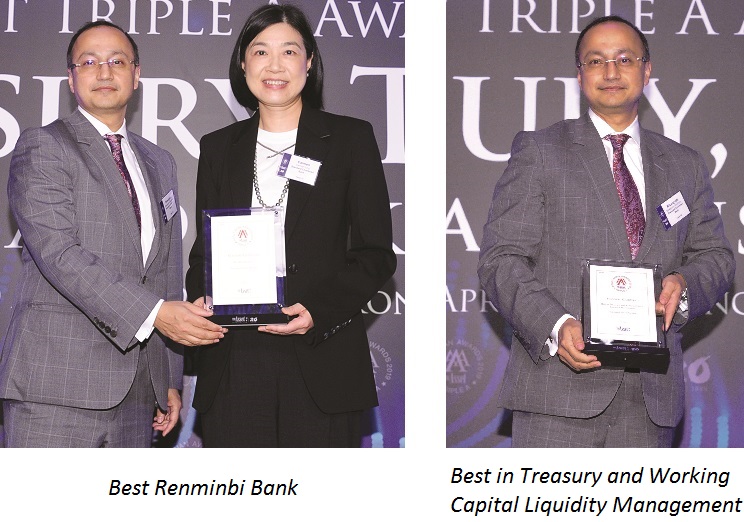 Standard Chartered is also a repeat winner as the service provider for liquidity management working with companies such as PT Garuda Indonesia and Seoul Neo Smartcard on their account visibility pain points. The bank also offers several useful solutions for treasury professionals such as follow-the-sun/against-the-sun cross-border sweeps to enhanced-yield deposit structures. The bank has also reported double-digit growth in cash pooling structures and enhanced yield accounts.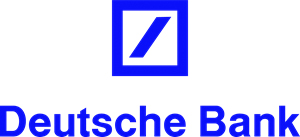 Best Structured Trade Finance Bank
Best in Treasury and Working Capital – ECA Financing
Deutsche Bank successfully defended its crown from last year by winning the Best Structured Trade Finance Bank again due to its offering much needed financing for several companies. Despite the geopolitical tensions driving volatility and uncertainty, the bank was able to secure repeat mandates from notable China-based companies. Over the review period, the bank was able to provide a prepayment facility for the likes of Hangzhou Zhengcai allowing the company to raise committed longer-term funding without pledging any fixed assets.
Outside China, the bank was able to also facilitate aircraft leasing through collateralized SBLC issuance for Interglobe Aviation.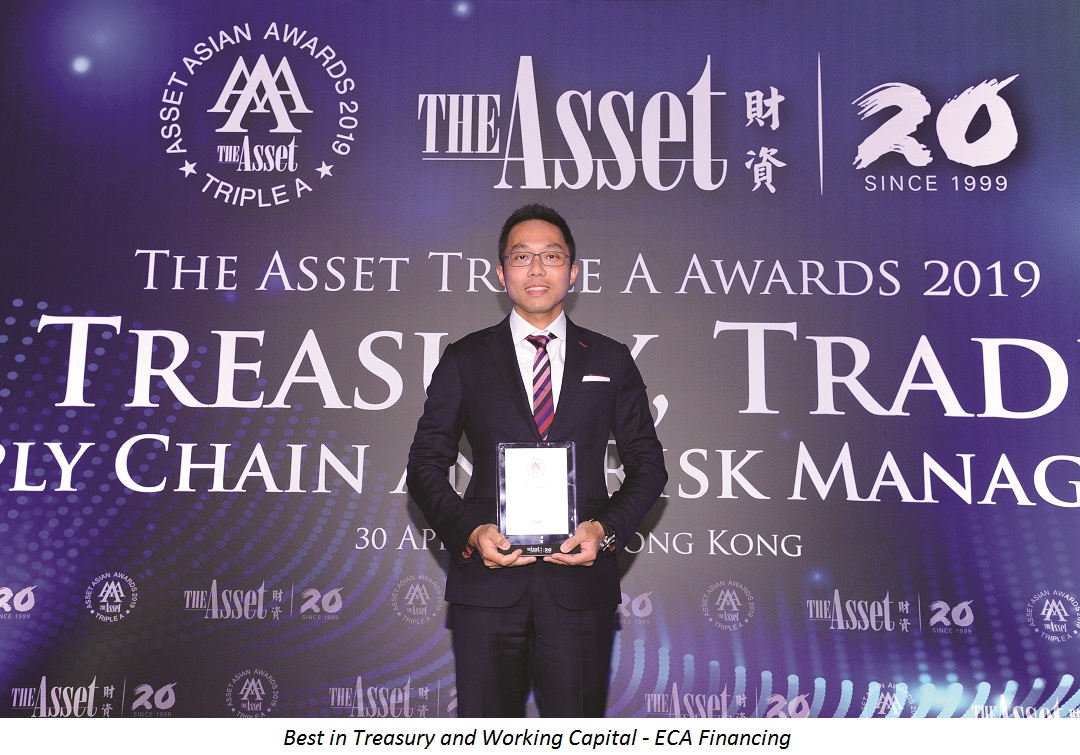 Moreover, Deutsche Bank is a winner again regarding ECA financing in the region as it leveraged its special partnership with Chinese export agency Sinosure to take part in Belt and Road Initiative (BRI) projects. The bank was able to find buyers across the region looking to support these BRI projects. For instance during the review period, the bank concluded a deal for Jiangsu Ocean Shipping using a Sinosure cover on a buyer's credit to promote intra-Asian maritime development.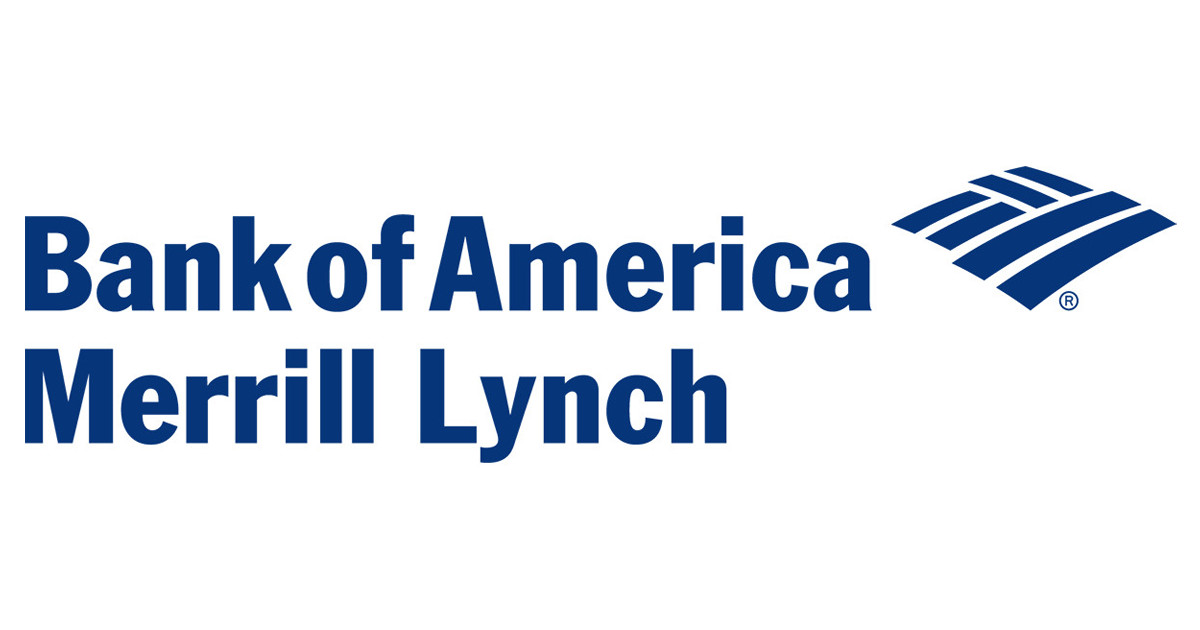 Best in Treasury and Working Capital – MNCs/LLCs
Best Risk Management Bank
When it comes to servicing multinational companies or large local corporates with their treasury operations in the Asian region, Bank of America Merrill Lynch is a clear leader. Over the review period, the bank demonstrated an ability to customize solutions to the particular needs of its customers. From setting up a sound supply chain programme to enhancing liquidity management for American corporates operating in China the bank continues to draw praise from clients. Within China specifically, the bank is credited with improving the relationship between its corporate clients and their suppliers by extending payment terms.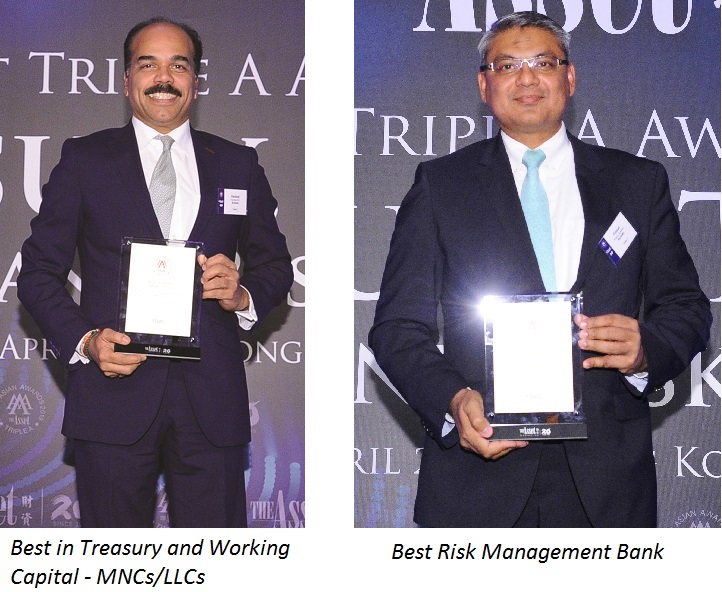 Risk management is another key specialty for the bank, which leverages technology such as the bank's own CashPro Connect that is able to handle a single file, multi-account, multi-currency file transmission to improve straight-through-processing and reconciliation thereby enhancing risk management capabilities. During the review period, Bank of America Merrill Lynch implemented a key solution for Johnson Matthey that allowed the company to streamline and centralize foreign currency payments.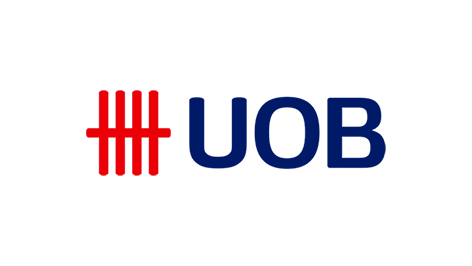 Best in Treasury and Working Capital – New Economy
Best in Treasury and Working Capital – NBFIs
Over the review period, UOB has been a steadfast leader in working with certain segments of the market for their cash management and working capital needs. The bank for instance has penetrated the new economy space quite effectively to work with the likes of e-wallets and e-commerce companies on their treasury pain points.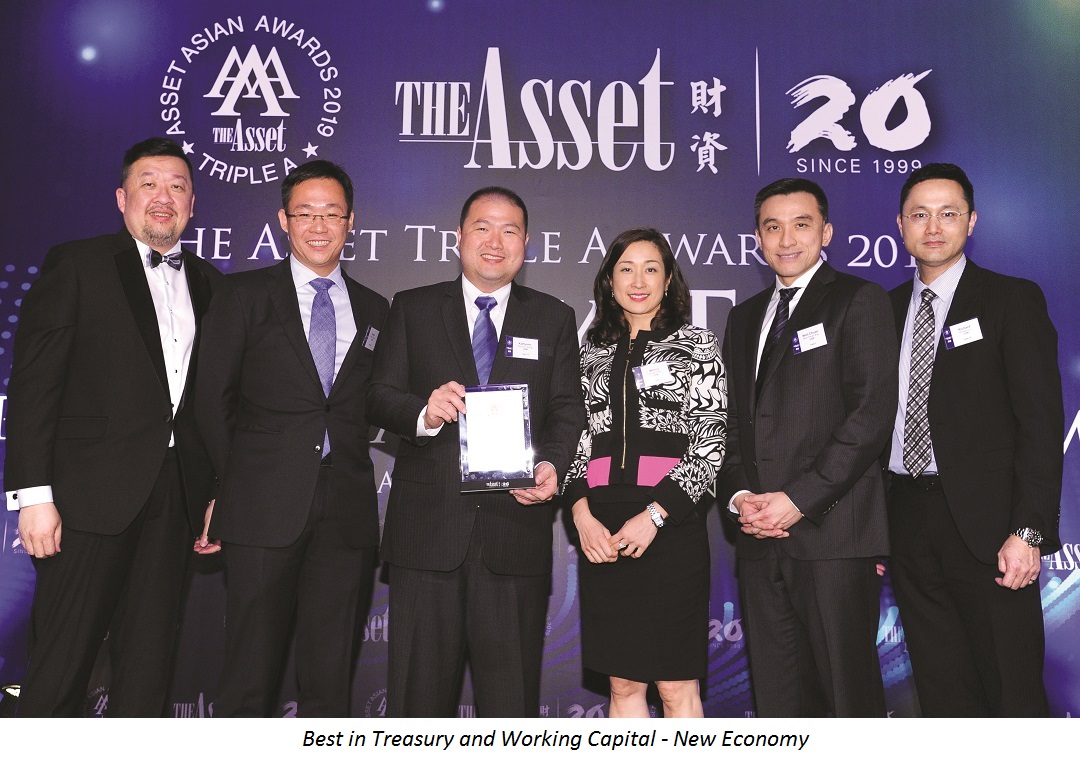 Across Southeast Asia, UOB was able to showcase its ability to onboard and service companies with appealing scalability potential. For example, over the past year UOB has worked with Grab in Singapore, WeChat in Malaysia and Shopee in Thailand to help these companies gain better visibility on their payables and receivables.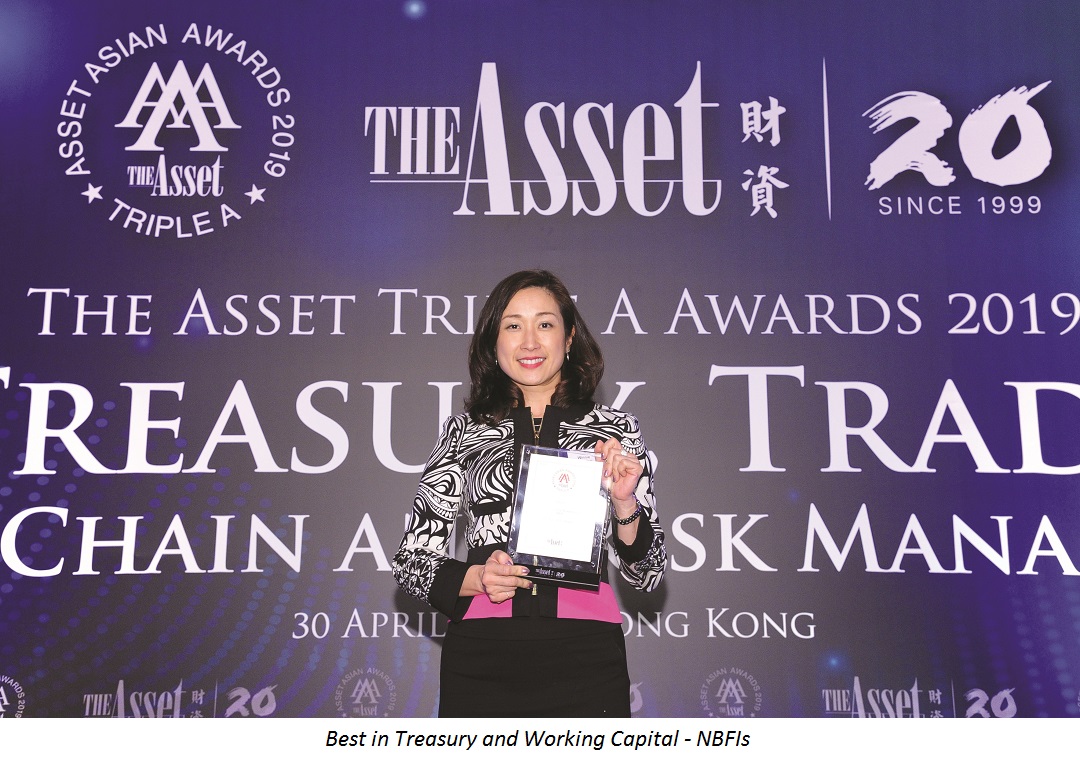 The Singapore-based bank also excels when it comes to dealing with NBFIs (non-bank financial institutions). UOB has been praised by several NBFIs for its ability to provide a holistic solution to address the needs of clients. The bank has experience working with a wide array of clients including private equity firms, brokerage firms. One key NBFI mandate for UOB was its work with the SGX where the bank was able to improve operational and cost efficiencies by streamlining existing processes.

Best Renminbi Settlement Bank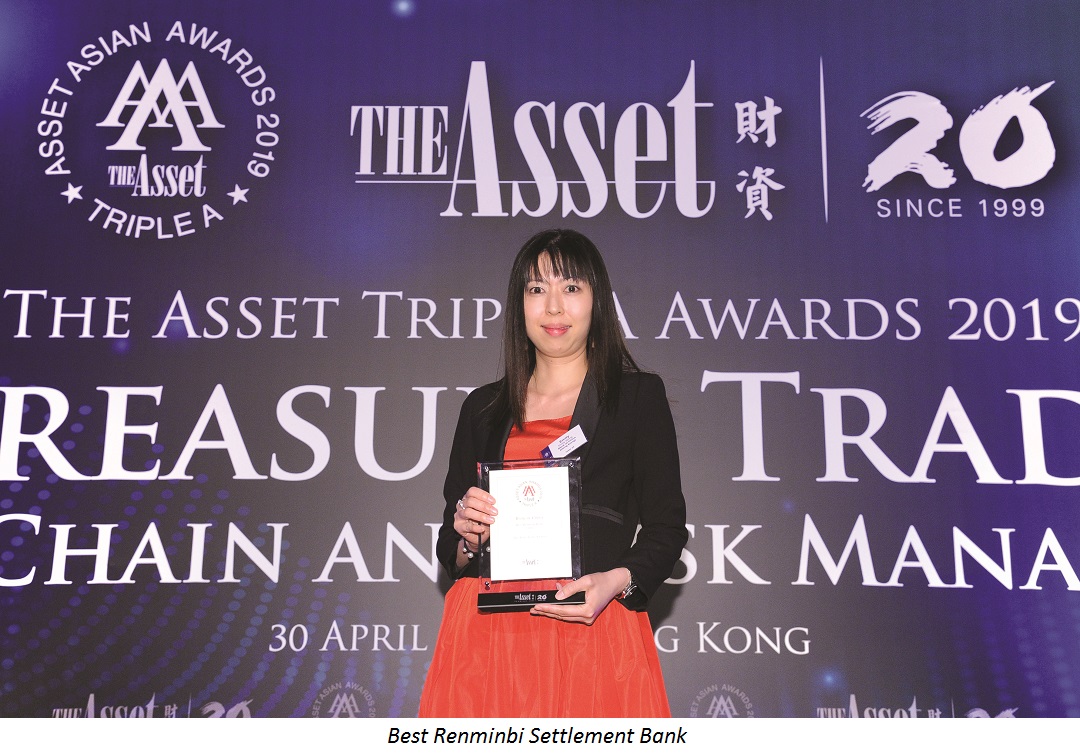 Bank of China continues to play an important role in renminbi internationalization by leveraging its global network to better transact the Chinese currency. It has a clearing network all over the globe after having opened around 1,500 renminbi interbank clearing accounts. The bank has demonstrated the ability to serve a wide variety of clients for their renminbi needs from cross-border renminbi settlement, lending and fund-raising. The bank has mentioned over the past year its intention to grow its renminbi clearing business, expanding into markets such as Japan in the near future.
Treasury Review 2020