More asset sales at HNA Group as it reduces stake in Deutsche Bank
Latest selloff involves a property development unit with development land in Shanghai, which is being sold to a unit of real estate developer Funsheng Group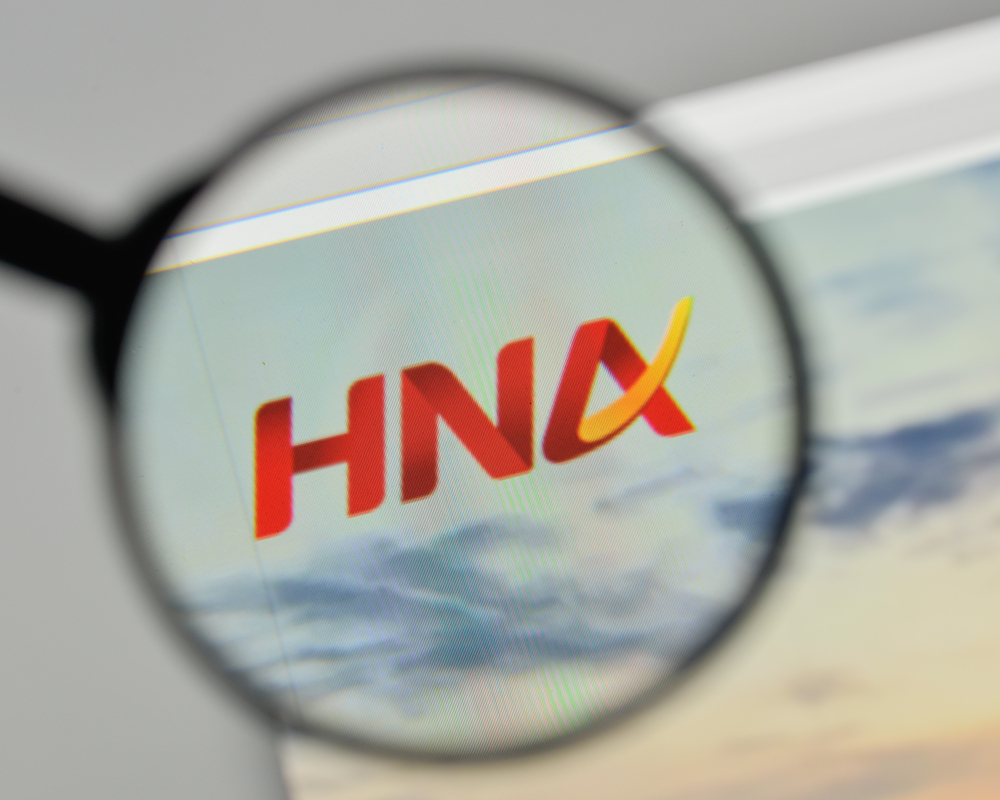 HNA Group is continuing with its disposal of assets in a balance sheet shrinking exercise having revealed in its recent annual report that it was carrying US$94 billion worth of debt as of the end of December 2017.
The latest selloff involves a property development unit with development land in Shanghai, which is being sold to a unit of real estate developer Funsheng Group. As has been the case with the sale of plots of development land in Hong Kong, the US$456 million deal is likely to turn a profit for HNA.
Previous sales this year also include stakes in Hilton Worldwide Holdings, Park Hotels & Resorts and Hilton Grand Vacations.
HNA has also been selling shares in Deutsche Bank. Germany's biggest bank continues to struggle to find a strategic direction and fired its chairman John Cryan in early April. Deutsche is scaling back its investment banking business, effectively giving up on its long-held ambitions to compete globally head on with the big Wall Street banks.
At the start of the year HNA held a 9.9% stake in Deutsche. This subsequently fell to 8.8%, in February, and regulatory filings show that it subsequently let derivatives positions expire which have reduced its holding to 7.9%.
Deutsche shares were trading above 17 euros in late December but were down at 11.44 euros on May 7. However, HNA acquired its initial stake in late 2016, when Deutsche was trading in a range of around 11 euros to 14 euros. It then participated in a capital increase in March 2017 to become Deutsche's largest shareholder. The discounted shares were acquired for 11.65 euros in this offering.
HNA Group also recently dropped its bid for most of SkyBridge Capital, a hedge fund founded by Anthony Scaramucci.
Scaramucci briefly shot to fame after being appointed as White House communications director in 2017, lasting only ten days in the job.
A statement from Skybridge said that the two parties worked collaboratively over the past 15 months to secure the required regulatory approvals and satisfy all other closing conditions. While the Committee on Foreign Investment in the US (CFIUS) offered a path to approval subject to certain mitigation measures, given that significant time has passed since the transaction was first announced and the uncertain timing of the approval process going forward, the parties determined that it is not in their business interests to pursue the transaction and have mutually agreed to ask CFIUS to allow withdrawal of the CFIUS notice.
SkyBridge and HNA Capital plan to explore the development of a mutually beneficial marketing and distribution arrangement of SkyBridge's offerings in China.
Scaramucci, will be returning as co-managing partner to focus on strategic planning and marketing efforts for the firm.
Photo: Casimiro PT / Shutterstock.com
-------------------------------------------------------

Social Media Links (This section can be seen in office only):
Twitter : https://www.theasset.com/article-single.php?id=34474&social=twitter
Linkedin : https://www.theasset.com/article-single.php?id=34474&social=linkedin
Facebook : https://www.theasset.com/article-single.php?id=34474&social=facebook