Insurance industry sees tough challenges in 2018, but looks ahead to stronger growth in Asia
The Asset Triple A Insurance Awards 2019
The Asset Triple A Insurance Awards 2019 recognizes insurers in the region with a clear strategy and direction amid challenging financial conditions.
The global insurance premium volume in 2018 rose to 3.66 trillion euros (US$4.07 trillion) excluding health insurance, according to projections by Allianz Research. Compared to 2017, the nominal increase adjusted for exchange rate effects is 3.3%.
Asia, however, accounted for only 16% of global growth in 2018 after a whopping 81% in 2017. The premiums rose by a meagre 2.3% in Asia ex-Japan, only the second time since the turn of the millennium that it has trailed behind global growth.
And the regulatory environment was not as stable as expected. For example, regulation changes have slowed the Chinese life insurance industry and resulted in insurance companies shifting their product focus from short-term saving types to long-term protection products. Compared to the double-digit growth in life insurance premiums witnessed in 2016 and 2017, the market softened in 2018 with a 1.9% original premium growth in the life insurance sector.
However, this does not mark the end of the momentum of the Asian insurance market. Growth expectations for Asia ex-Japan are notably higher. The region is expected to achieve a growth of 9.4% p.a. over the next decade. All in all, around 60% of additional premiums will be generated in Asia ex-Japan, according to Allianz Research.
Indeed, Asia markets especially India and China have been generating a large amount of new wealth. As the insurance penetration of Chinese new wealth is not yet high, companies such as AIA have been deploying its business further in China, especially in the second- and third-tier cities such as Foshan and Suzhou.
On the other hand, technology has been a major theme in the insurance space. Insurance companies have been actively enhancing their capabilities in providing better and faster digital solutions, which not only reduce costs and save manpower but also provide more convenience to clients. In China, for example, the social media platform WeChat has been used by AIA for claim and payment processes.
Asian insurance companies have been increasing digitalization through in-house development, outsourcing to third-party service providers, and acquiring or partnering with technology companies.
For instance, Ping An Insurance Group has been making efforts to become a leading technology-powered retail financial services group through intensive in-house research and development. The company invests heavily in technology and has a sizable headcount of technology support. The company also has subsidiaries in fintech and healthtech such as Ping An Good Doctor and Ping An HealthKonnect.
Against this backdrop, The Asset is happy to announce the winners of the Insurance Awards 2019.
THE ASSET TRIPLE A INSURANCE AWARDS 2019
Insurance Company of the Year, Life Insurance, Asia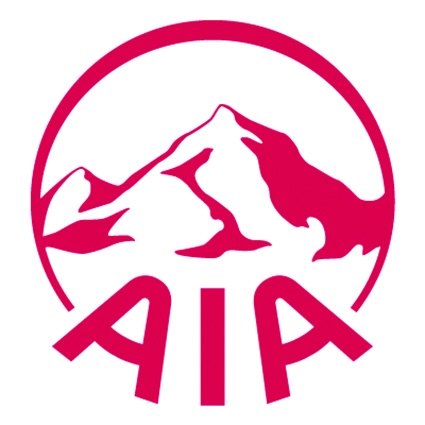 AIA has achieved record-breaking growth despite the difficult financial markets. AIA posted 22% growth in its value of the new business, the major metric for its performance. In 2018, AIA remains the largest life insurance company in Asia with US$123 billion in market capitalization. In addition to its strong focus on China and major Asian markets, AIA has also expanded into the frontier markets of Cambodia, Myanmar, and Vietnam. It also completed acquisitions in Australia and New Zealand.
Insurance Company of the Year, Reinsurance, Asia

Asia Capital Reinsurance (ACR) has continued to seek out investment opportunities that will enable the firm to better achieve its goals while strengthening the three key elements of the portfolio i.e. defensive sleeve, exposure to idiosyncratic return drivers and the use of alpha generative external manag­ers. With higher volatility and stretched valuation in the public markets, ACR has diversified its portfolio by expanding private asset investments in its capital fund to continue to diversify its return sources with lower volatilities, potentially acting as a structure hedge against inflation.
THE ASSET TRIPLE A INSURANCE AWARDS, BY COUNTRY
Insurance Company of the Year, General Insurance, China
In line with its target of becoming a leading technology-powered retail financial services group, Ping An Insurance Group continues to enhance the "finance + technology" and "finance + ecosystem" strategies. Being the world's largest insurance group by market cap, Ping An Insurance Group achieved steady growth in 2018, recording solid operating profit and NBV growth.
Insurance Company of the Year, General Insurance, Malaysia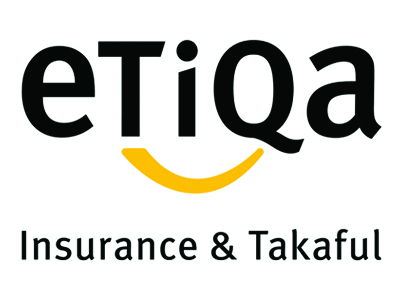 As the top player in Malaysia, Etiqa Insurance and Takaful maintained steady growth in 2018. The company's general insurance revenue increased by 9.8% last year compared to the 2.5% growth of the industry. The growth is largely driven by online distribution channels. The company is also improving its digital platforms and the claim process for many products has been reduced to seven days.
Insurance Company of the Year, Life Insurance, Malaysia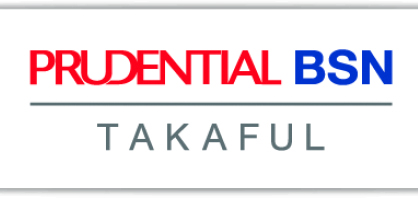 With 28% market share, Prudential BSN Takaful has been increasing and expanding networks through various channels. The company values innovation and has been issuing innovative solutions and products to the market. The company also works with government, industry bodies and international organizations in educating the market.
Insurance Company of the Year, MPF Provider, Hong Kong

Manulife served about 1.76 million MPF customers in Hong Kong last year and its MPF assets under management exceeded HK$187 billion, representing a market share of 23%. The company is a leading player in the MPF sector in Hong Kong.
Treasury Review 2020